MATIZ company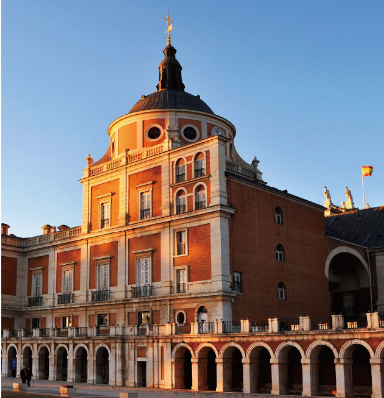 MATIZ, Spanish with a meaning of a delicate difference,created by Mr. Andygonnot, a noble descendant, in order to express his obsession for details and taste.
MATIZ, with aristocratic origins, only serve the Spanish royal family ever since it was established. The first elevator was installed in Mr. Andygonnot's castle and it's still preserved as a family honor.
Under the driving of history, MATIZ stepped out of the royal family so that more and more people can enjoy its ride with such a quality.
The variety of elevator sand innovation of technology are developing, while what remains the same is the inheritance of the founder Mr. Andytgonnot's obsession towards details and taste. A boutique remains a boutique,even a century passed by.
Brief Introduction on MATIZ CO.,LTD.
MATIZ ELEVATOR CO.,LTD,a joint venture company,was established by MATIZ in China.With the registered capital of 200 million 80 thousand RMB,it specializes in the R&D,manufacturing,sales,installation and maintenance of elevators,escalators and main components.It devotes itself to the heritage and innovation of Spain MATIZ ELEVATOR technology to meet different needs.
As a professional elevator supplier in China,MATIZ takes the inheritance of noble quality of MATIZ elevator as its own duty since it was established.With it's high starting point,high-level concept of elevator service,it devotes itself to becoming an elevator enterprise with a scientfic and techonological innovation,energy-saving and environmental and comprehensive service.
MATIZ ELEVATOR has a broad manufacturing base,which covers and area of 80,000 square meters with annual production capacity of 15,000 units. It is one of the few elevator manufacturers with annual production capacity above 10,000 units. MATIZ possesses hundreds of international advanced manufacturing and testing equiments and has the ability to self-design,develop and produce all kinds of elevators and escalators,indeed leading to the the development of elevator technology.
MATIZ has a thorough production line,which can offer various ideal solutions towards different needs.All MATIZ products are conformed to the international and European standard.These supreme-quality products have been esported to Australis,New Zealand,Indonesia,Malaysia,Russia,Italy,Spain,etc with more than 50 countries and regions.
MATIZ elevator serves the world with its supreme royal quality.